Council Propose to Destroy Features 1-10.
Items 11-15 would be Greatly Modified.
Formal submissions are now closed, but you can still contact Waipa Councillors to make your views known.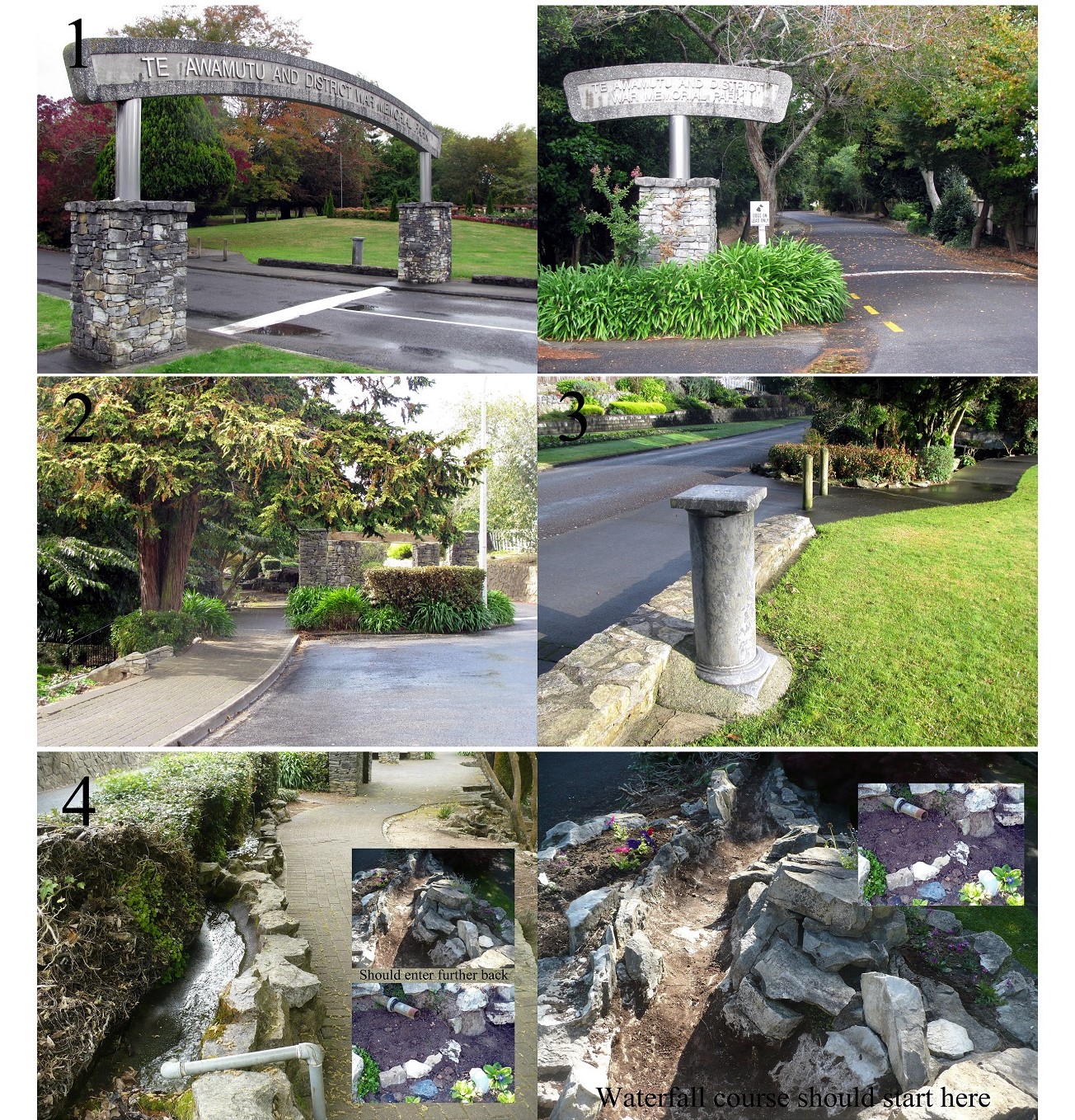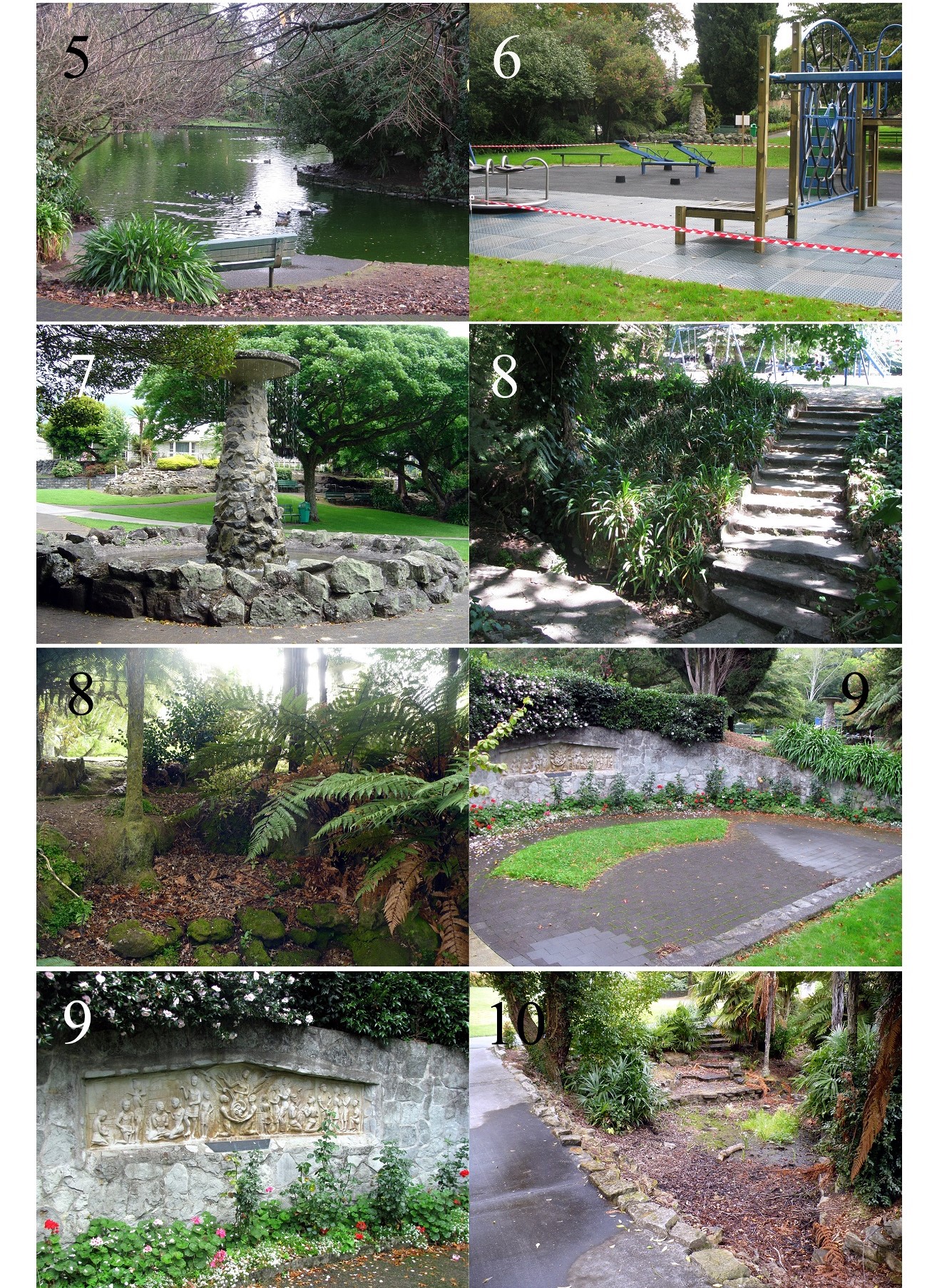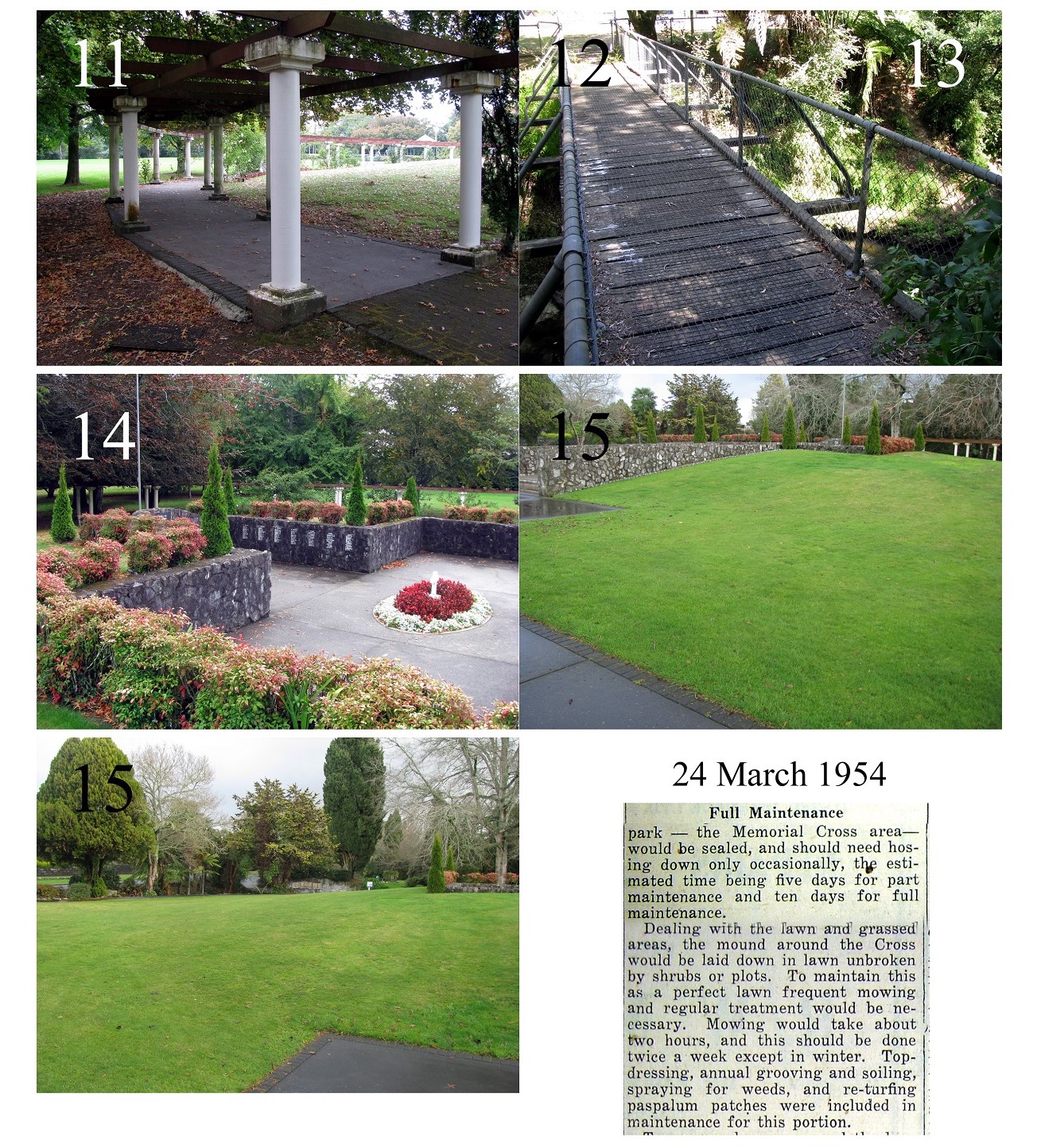 Right Click and Select "Save picture as" to Save and Print this Submission Form.
Select the "These are suggestions" tick box at the bottom as formal submissions are closed.
Or contact a Waipa Councillor.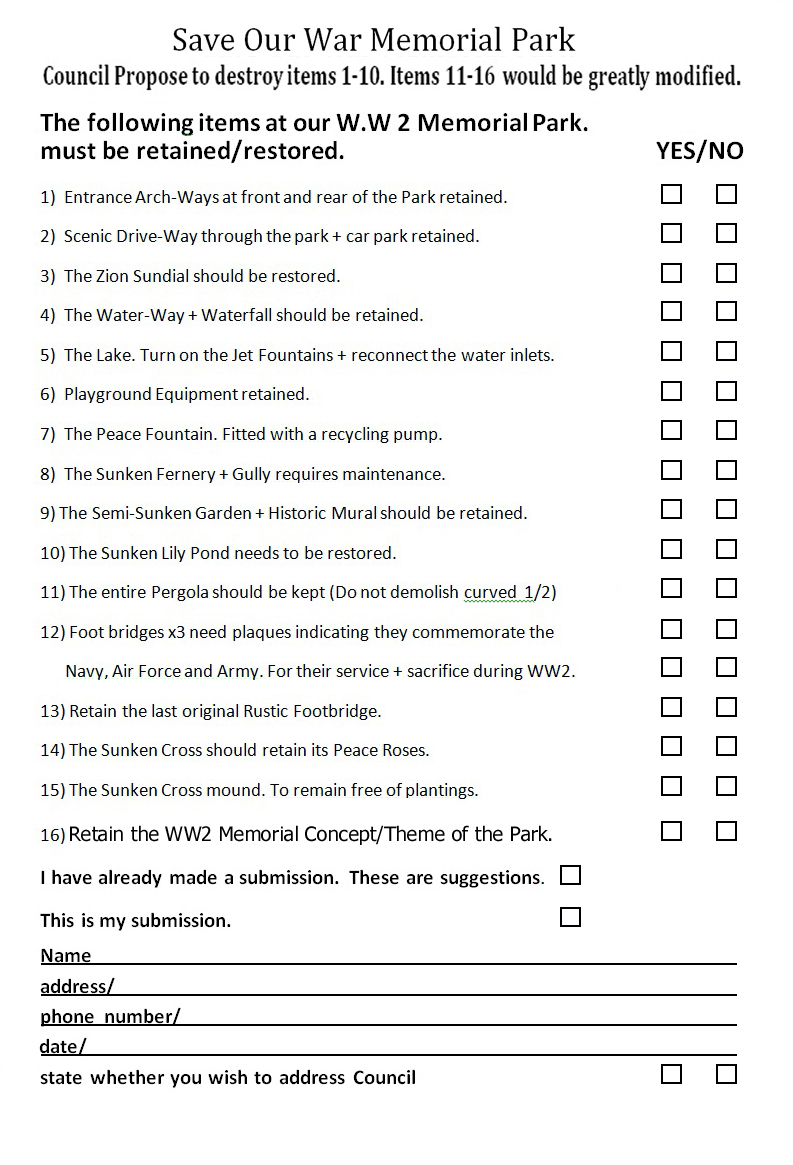 Back to 'Save Our War Memorial Park'