Rebecca Trelease as Anne Frank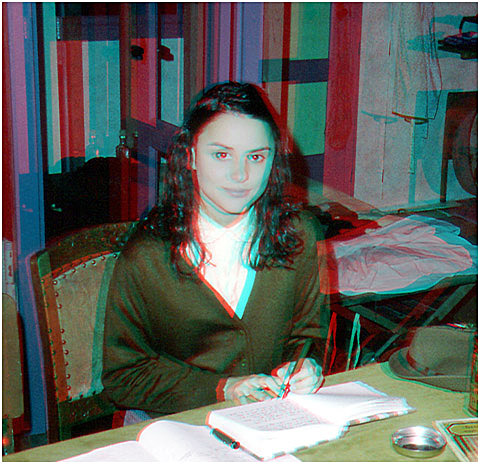 Not unlike 3-D photography, this on stage presentation of a real event from history presented scenes to observers as if they were actually there.
However, the stage is the ultimate 3-D screen.


The Te Awamutu Little theatre and Dutch drama group De Plankeniers formed Zeeland Productions to stage 'The Diary of Anne Frank.'
The play opened at the Little Theatre in Te Awamutu on Dutch memorial day, 4th of May 2005.
The North Island tour of New Zealand involved 28 performances from May to October at eleven venues between Whangarei and Upper Hutt.
Features of the stage set were made as realistic as possible with the use of photgraphs from Anne Frank house. Some of the many props were authentic pieces from Europe.

See also the crew of 'The Diary of Anne Frank' on the set and on tour
in 3-D at Livesound Events.